Khmerican's inaugural Must Watch Top 12 for 2012 list is an opinion-based photo essay of Khmer America's leading public figures compiled by Co-Founder and CEO, Phatry Derek Pan.
12. April Nhem, Singer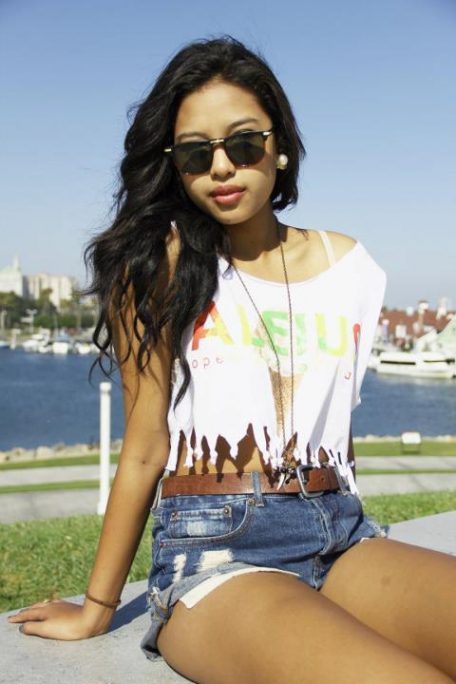 12. APRIL NHEM, SINGER
Starting off The Khmerican's Top 12 Must Watch for 2012 List is the youngest recipient, April Nhem. At 18 years old, April made a big first splash with her video performance of the cover song "Little Bit" by Lykke Li in December 2011. The Cal State Long Beach freshman has also appeared in tracks by Mario C and Kixxie Siete. Her angelic voice mixed with her youthful personality and charming beauty are the perfect ingredients for mainstream audience and the label of Khmer America's youngest rising star.
11. Kalyanee Mam, Filmmaker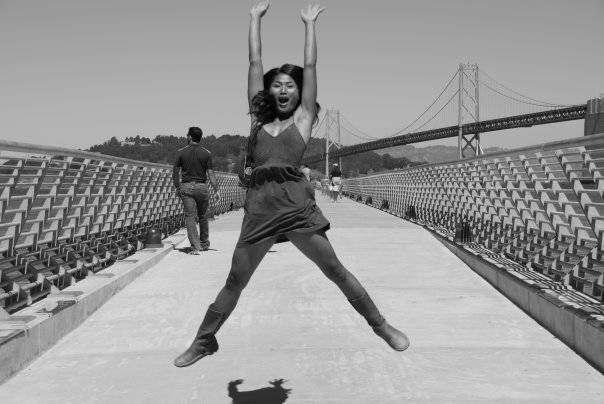 11. KALYANEE MAM, FILMMAKER
While a small handful of Khmer Americans like Caylee So and Daron Ker made a scene in the film industry in 2011, a big splash came from Stockton-raised Kalyanee Mam. A Yale and UCLA law graduate, Mam was the cinematographer for the Academy Award-winning 2011 documentary "Inside Job," which narrates the Wall Street financial crisis of 2007. Her latest film "Land/Water/Rain" will show the impact of Cambodia's rapid development as revealed by the lives of three families. We hope 2012 will bring the debut of the documentary to film festivals in the states and beyond.
10. Sophal Ear, Professor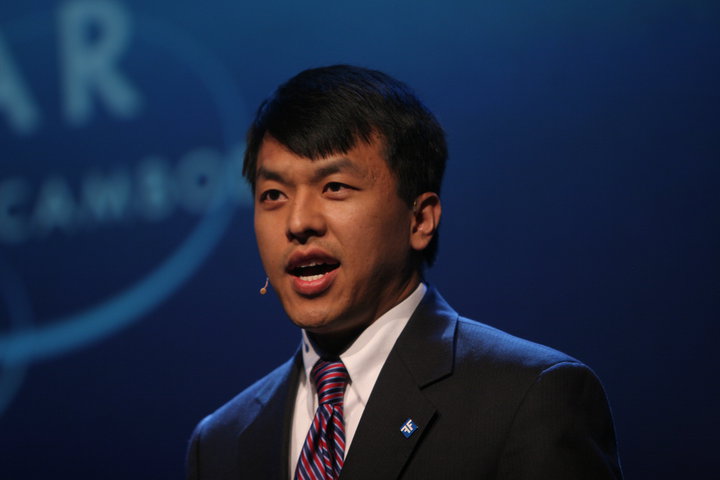 10. SOPHAL EAR, PROFESSOR
Dr. Sophal Ear is one of the leading scholars and commentators on Cambodia today. An assistant professor of National Security Affairs at the US Naval Postgraduate School in Monterey, California, Dr. Ear began publishing on Cambodia-related topics as early as 1991 while an undergraduate at the University of California, Berkeley. Aside from having over 100 articles published, Dr. Ear gives regular talks and guest lectures about the Cambodian genocide and international aid, most notably as a TED Fellow in 2009. This year should be filled with dozens more writings on Cambodia, and perhaps Dr. Ear's first full-length book.
9. Vesna Nuon, Politician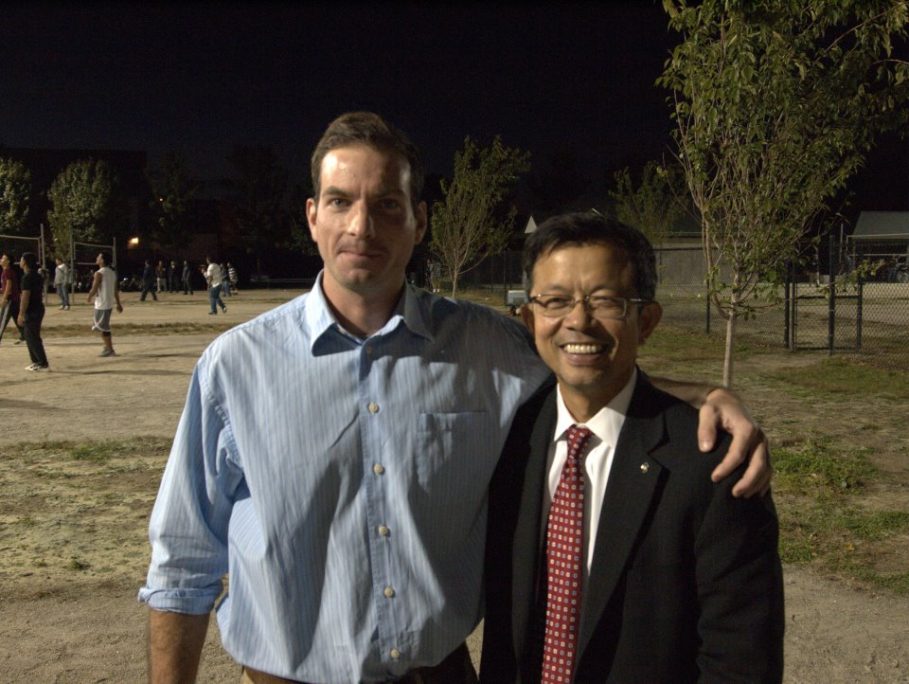 9. VESNA NUON, POLITICIAN
Four Khmericans ran for government office in the state of Massachusetts in 2011, but only two came out victoriously. The winners are Hong Net, now serving as one of the Councilors at Large for the City of Lynn, and our number ninth pick, Vesna Nuon, who became the second successful Cambodian American ever to take a seat on the Lowell City Council, a feat only accomplished by Rithy Uong in 1999. Prior to his appointment, Nuon has a decorated past full of awards and services to community organizations such as the Cambodian American League of Lowell, Southeast Asian Families Against Violence, and United Teens Equality Center. We hope his new leadership inspires more Khmer Americans to run for office and create new opportunities for the people of Lowell.
8. Prumsodon Ok, Interdisciplinary Artist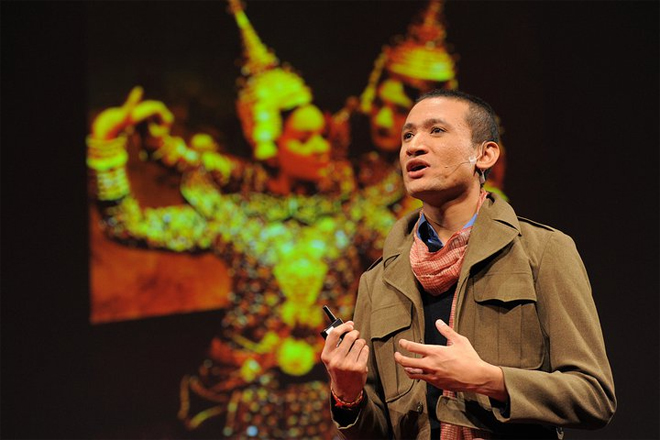 8. PRUMSODON OK, INTERDISCIPLINARY ARTIST
Ok's artistic prowess has intensified since we began following his work in late 2009. The multi-talented 20-something Long Beach resident is an artist, teacher, and cultural activist who in 2011 earned the prestigious honor of being a TED Fellow for his experimental work in Cambodian classical dance, much of which addresses LGBT issues. Currently, Prum is the Project Director and Executive Editor of VoiceWaves, a non-profit that fosters youth-driven journalism.
7. Remy Hou, Fashion Designer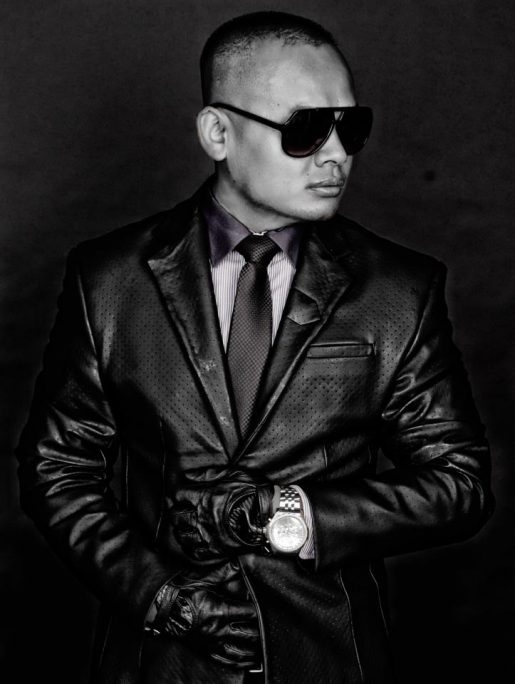 7. REMY HOU, FASHION DESIGNER
As a designer, one can't get bigger clients than Justin Bieber, Lady Gaga and Floyd Mayweather, Jr. But for Remy Hou, these iconic American celebrities are just three in Hou's growing portfolio of satisfied customers. Born Rathana Hourhornnhean Hou, the 30-something fashionista recently returned home to Long Beach after an appearance at the first-ever Cambodia Fashion Week in Phnom Penh. Expect Hou to soar in 2012 with his clothing lines Engineered by Remy and EGR Sport.
6. Life Lab Entertainment, Record Label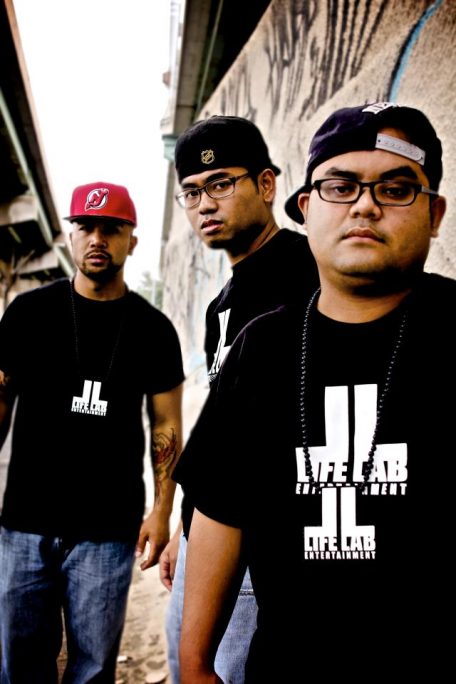 6. LIFELAB ENTERTAINMENT, RECORD LABEL
While Mujestic Records has been hibernating the past few years, a new force formed out in the east coast in August 2011: Life Lab Entertainment. Founded by Jeff 'JL Jupiter' Lek, Phanit 'Memo Jackson' Duong, and Vyreak Sovann, the trio brought much needed ruckus (and unity) to the world of Khmer American hip-hop. Their first artist, JL Jupiter, debuted "Resident Alien" to much-deserved hype and praise from all corners of the US with singles such "Bad Guy" and "I'm Still Here." And with the recent addition of Khmer America's most under-rated rapper C Luk to their camp, we envision 2012 to be a breakthrough year for this talented collective of musicians.
5. Bochan Huy, Singer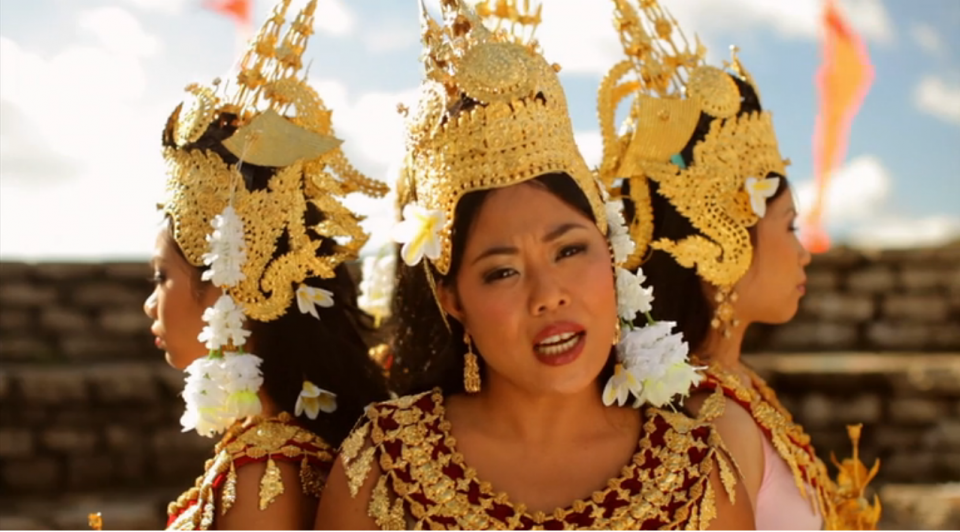 5. BOCHAN HUY, SINGER
The Oakland-based diva set a new standard in music video production in 2011 with the smashing release of "Chnam Oun 16." For over a week, the Bochan Huy's remake of the 1970s Khmer classic by Ros Sereysothear became one of Vevo's top-rated and most watched videos. In December 2011, the accomplished artist and songwriter made a soft launch of her highly anticipated full-length album, "Full Monday Moon," which will become available on iTunes later this month. With prodigious talent and repeat success on her side, 2012 will be a breakout year for this sultry songstress.
4. Lil Crazed, Rapper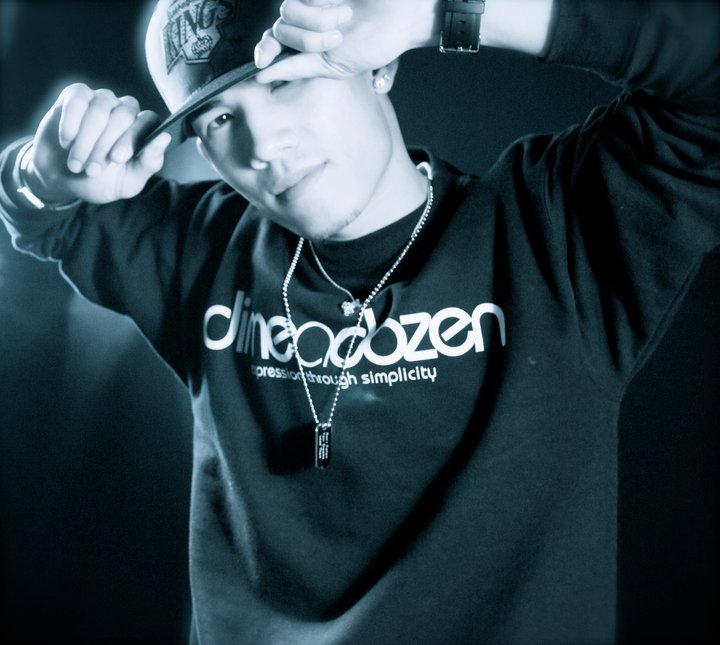 4. LIL CRAZED, RAPPER
At over 175,000 subscribers, Lil Crazed is perhaps "Khmer America's top YouTube celebrity" today. Born Alexander Ou, the Minnesota lyricist began writing poetry at the age of 14. Ou now runs an artist management company known as King in Disguise (KiD) and has released three successful mix tapes, the latest being the summer 2011 album "Chapter 3: Liberation." His stage performances include an all-star line up of platinum artists such as Lil Wayne, Soulja Boy/Cupid, Cassidy, and most recently, Big Sean. With a massive following and impressive portfolio, we only see bigger things for Lil Crazed in 2012.
3. Van Keo, Clothing Entrepreneur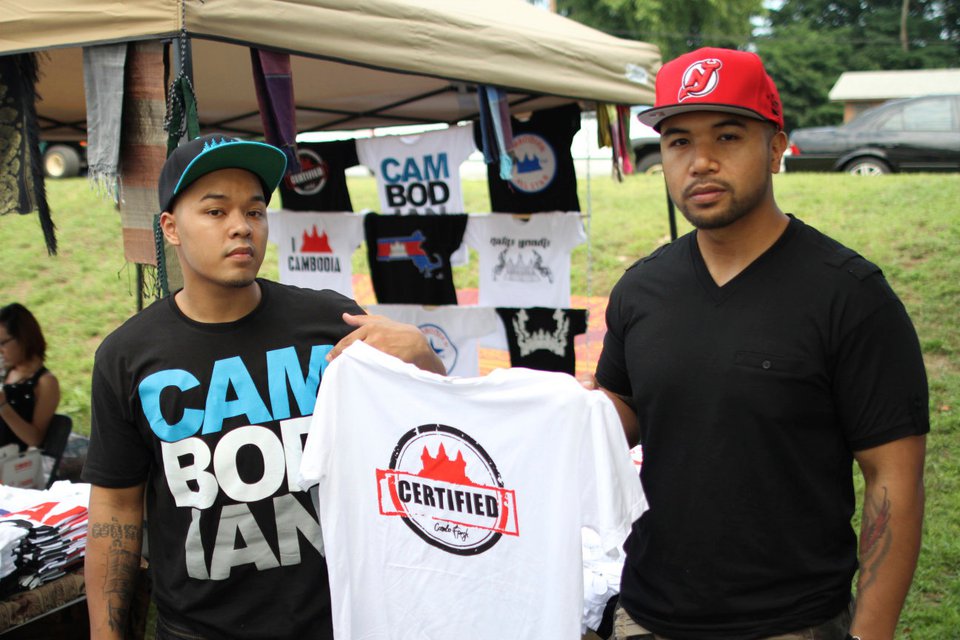 3. VAN KEO, CLOTHING ENTREPRENEUR
While a slew of urban clothiers have arisen in the past few years, no one has seen as much growth and popularity as Jacksonville's Van Keo. The 24-year-old Keo is the founder and CEO of CamboFresh Clothing. Their signature "CAM BOD IAN" tees have gone viral with Khmer American youth and hip hop artists, notably JL Jupiter (R, in photo), Vandaliss and Golden Chyld. A nascent media partnership with the Khmerican along with consistent new designs will keep Keo's clothing empire on lock for 2012 and beyond.
2. Phanith Rama Sovann, Singer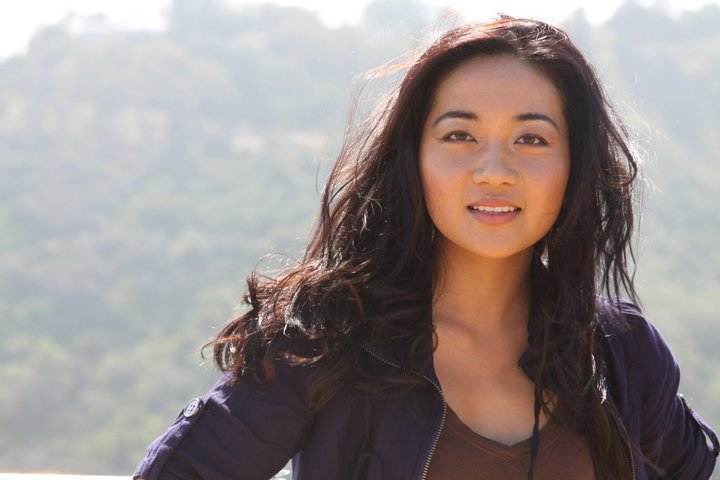 2. PHANITH RAMA SOVANN, SINGER
The Khmer Student Coalition Conference in early November 2011 put the spotlight on a rising SoCal talent, Phanith Sovann. There, among 150 jubilant students and alums, the 22-year-old R&B sensation wowed the audience with song after song, leading to two encore performances. Besides her love of music, Sovann also acts and models professionally. In 2010, she re-established the Cambodian Awareness Organization at her alma mater, the University of California, Irvine and today can be found volunteering for a community non-profit in Santa Ana, The Cambodian Family. A true role model, we believe 2012 will mark a new chapter in her music career, leading her to super stardom and being the Khmerican's top must-watch female artist of 2012.
1. PraCh Ly, Rapper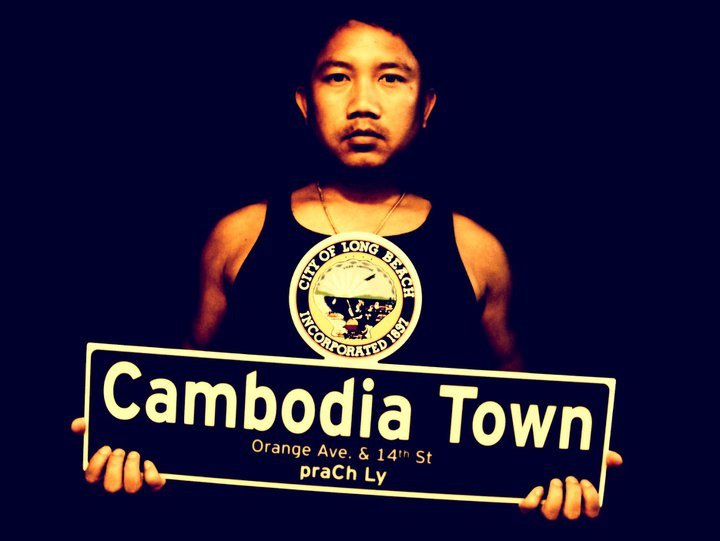 1. PRACH LY, RAPPER
This year's top honor goes to Khmer America's most influential citizen, praCh Ly. In over a decade of work and service, we witnessed the Long Beach native continue to rise in the arts and the community. Already with two successful full albums, praCh released the critically acclaimed third album "Dalama 3: Memoirs of the Invisible War" in 2008 to high praise (and even a death threat). According to "The Strand" of BBC, "Memoirs" is "one of the best and [most] important albums I have heard." Outside his music, praCh is a pillar in Long Beach's Cambodian American community through his dedication to the Cambodian Coordinating Council and Cambodia Town initiative. In late 2011, the Cambodian American Business Association recognized praCh with the "Successful Business, Entrepreneurship and Community Service Excellence" Award. We can only speculate what 2012 has in store for praCh, but we assure you, there will be much fanfare surrounding everything he touches.