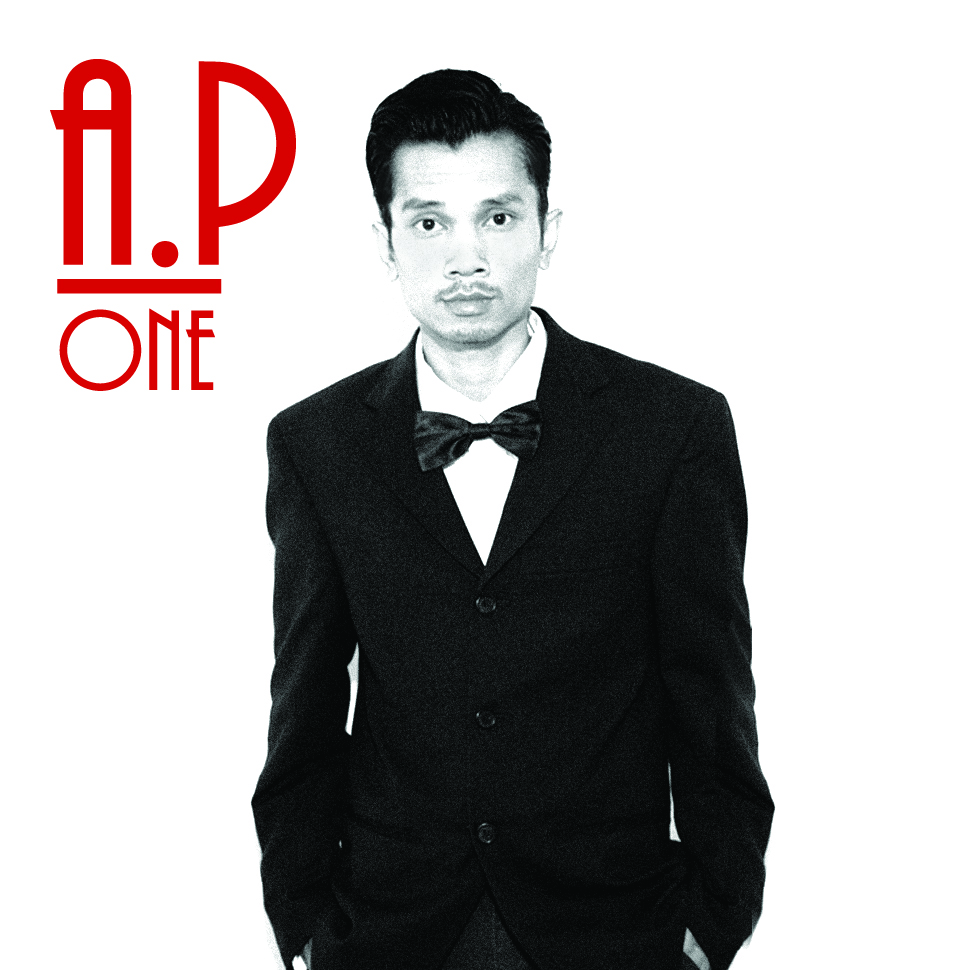 Alin Pech, also known as A.P, was born in Cambodia in 1980. His remaining family who survived the Khmer Rouge regime fled the country and made their way to a refugee camp in Thailand. Eventually, A.P and his family immigrated to America. A.P fell in love with music at the age of five. America introduced him to Michael Jackson. By listening to Michael Jackson's "Thriller" and impersonating the king of pop, a new musical talent was fostered in A.P. He wanted to create the same good feelings he received from various pop artists of the day, so he began to write his own songs. It was all in fun. Not until his teenage years did A.P decide to take music seriously. He picked up numerous part-time jobs to raise money for music equipment. He taught himself the intricate art of song writing, beat making, and mixing. To this day, A.P continues to chase his dream to become an accomplished music producer, songwriter, and singer.
Khmerican's Phatry Derek Pan sat down for an exclusive interview with the Pacific Northwest artist to learn about him and his newest music project called, "One."
Khmerican: Why did you title your E.P. "ONE"?
The word "one" holds many meaning for me. But I titled the E.P. "ONE" as a call-out to all my Cambodian people to come together in unity. The E.P. has songs that talk about the struggles of Cambodians here in America and abroad. But also, there are songs about love, heartbreaks, family, and about moving forward that people can relate to. The best part about this project is the soulful dance records that we've produced. Simply, I want us to dance away the beautiful struggle together, in unity, to these tracks.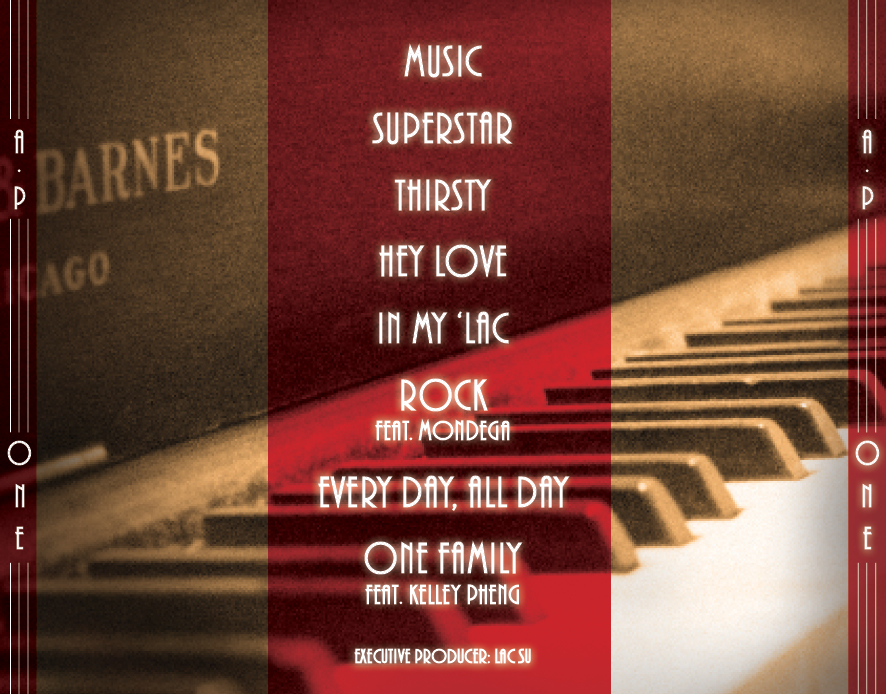 Khmerican: How is this project different from your previous work?
It's very different. I was getting into a habit of following musical trends with my previous work. There's nothing wrong with this. But as an artist, I want to grow. And the best way for me to grow was to step out of my comfort zone. I wasn't aware of this until my brother, Lac Su, and I connected. It was when he casually asked me, "A.P, why do all your songs have the same vibe?" that motivated me to break down the creative wall that I was trapped in. From there, he and I were in constant contact to figure out a new sound that we could bring out for this E.P. As a result, "ONE" has that feel-good vibe you would hear from vintage music with a lot of soul, finger-snappin', harmonizing, and doo-wopping. It was a welcome challenge.
Khmerican: Indeed. There are a few tracks on this E.P. that just make your feet move and fingers snap. Songs like "Rock" and "Superstar" are really soulful dance music. What and who influenced you to create this sound?
The collective sound has a combination of different artists and various styles from the likes of James Brown, Michael Jackson, and Frankie Lymon. I'm a fan of doo-wop so there is a little bit of that feel in the music. I paid tribute to some of my music idols in this E.P., but I gave the songs that A.P touch.
Khmerican: You have two duet songs, one with a poet named Kelley Pheng and the other with a rapper named Mondega. What was it like to have collaborated with each of them?
Working with Mondega was really cool because he was actually here in the studio with me. Long story short, Lac and Mondega were performing at the University of Oregon, not too far from where I live. I was already working with Lac on the E.P. during the time. I'm a fan of Mondega's work, and since he was around town, the three of us connected, and it just happened. Mondega actually wrote his verse to "Rock" on his way from his hotel room to the studio. His verse flowed with the beat perfectly, and he gave it a little more energy to the song, which turned out great. It's fire!
Working with Kelley was also cool. I've never had a spoken word piece on a record before. Lac found out about Kelley's work through another spoken word artist named Kosal Khiev. Kosal posted a YouTube link of Kelley's "An Apology to My Mother" piece on his Facebook. Lac checked it out and immediately shared the link with me. Kelley is so passionate about what she talks about in her poems, and we made it work. It came together from there. This is a good example of why I titled my E.P. "ONE". It was a family effort. The record is titled "One Family." It's deep.
Khmerican: You are a multi-faceted musician. You write your own songs. You sing your own songs. You create your own beats. You mix your own sound. Do you consider yourself mainly a songwriter, a singer, or a producer? What are you the best at doing?
I'm just a music artist. I'm in love with music. And when you're in love with music as much as I am, you do your best to create it, to embrace it, to embody it, to share it. I enjoy writing, producing, and singing, but not so much mixing. I only taught myself the art of mixing out of necessity because it's too expensive to pay someone else to do it. Still, after all these years, mixing is not my strength. I'm at my best when I'm writing, producing, and singing. I also like to come up with new ideas. I am music.
Khmerican: Tell me three things people don't know about A.P that you wish they did.
Firstly, I'm obsessive-compulsive when it comes to making music. I have a permanent itch than constantly needs to be scratched, if you will. Really, it's like a puzzle to me. Some people put puzzles together by using their eyes and head. I put my songs together with my ears and heart. I strive for perfection, no doubt, although I know a song can never be perfect.
Second, I'm really a reserved and quiet person. I'm a great listener. I listen more than I speak.
And lastly, if I'm not in the studio, I like to spend most of my time being outside, in nature, away from the noise. The noise tends to distract me from creating. Most of my musical ideas come to me when I'm walking in nature, or when everyone else is asleep. I'm a very nocturnal person this way. When there's peace around me, music and ideas just come to me; they inspire me, and then I just run with it.
EXCLUSIVE TRACKS