By Gea Wijers
Special to Khmerican  
Amsterdam, the Netherlands – "Returning to Cambodia was really hard. I had to explain to my family here that I did not come back for the money. That I had come to find some kind of satisfaction. I was looking for fulfillment in doing something I care about. But this is where it had to happen…"
Following the last episode's brief introduction to my PhD research, in the weeks to come I would like to present some cases to you–cases of real live returned Cambodians as they narrated their stories to me. Surely there may be themes you can relate to, as they may be relevant to you, your family or people you know. If so, your feedback is very welcome as are any stories you would like to share.
This study focuses on experiences of members of the first waves and first generation of Cambodian French and Cambodian American exiles. These refugees, arriving in both France and the United States before 1979, are distinguished, in general, by their relative independence in resettlement. Findings confirm that, due to their prominent positions as community leaders, they have been able to work for the transformation of Cambodia both in exile and upon return (Chan, 2003: 23; Coleman, 1990; Prak, 1992). The return of these refugees in order to 'do good' and work on the reconstruction of Cambodia, however, is central to this paper. It questions why the contributions of these returnees are not easily accepted in Cambodian society. In fact, they have to rein in their expectations and find a way to deal with a Cambodia dramatically different from the one they left.
Next time the story of a Cambodian French female returnee will be the published by Khmerican.com. This week it's Mr. Pol's* story, in his own words.
Escaping Cambodia
"Basically the Khmer Rouge needed the people to be a buffer from the Vietnamese army. We were taken as a human shield. My family left the trail and escaped all this. I was two years old, and I don't have memories. That could be good, but I really want to understand what's been going on back then."
Mr. Pol (born in 1977) was only eight years old when his mother and five brothers left Cambodia and sought cover in a refugee camp on the Thai border. Most of his youth he spent there. Arriving in the US in early adolescence, he continued his education in a small city in California.
After the Peace Accords of 1991, Cambodian American returnees looking for a way to work for Cambodia found that a contract for or partnership with UNTAC was attractive. Thus many of them became 'brokers' between the United Nations and Cambodian society. To really contribute to Cambodia's transformation, however, as Mr. Pol explains, it is more effective to work for an independent non-government or donor related organization.
Return to Cambodia
At 28, Mr. Pol returned to Cambodia and became an activist, fighting for the reform of the Cambodian human rights standards. As of 2011, he is known as a leader in Cambodian civil society; still, he is relatively young to hold a prominent position in the non-governmental (NGO) sector. He presents himself as a sociable person full of doubts, a risk taker, an entrepreneur.
"All my brothers did go back to Cambodia. One of my brothers is in politics, one a businessman and another politician. And one is back in the US now. We talked about going back all the time when we were growing up, and we were very active in the local community even in California. We were supporting the opposition to the Cambodian government and involved in Cambodian politics. It is like we were the craziest people in the world. And then we look back upon it, and we think… we would want to do it again."
Mr. Pol has been threatened by government officials on several occasions while he was supporting local human rights; nevertheless, this never withheld him from doing his job. The way he sees it, his work for an NGO is more political in nature his brother's role in actual Cambodian politics and more about education than his first job in Cambodia, as a lecturer. Bringing all these things together to realize concrete sustained change in human rights standards, however, he does not yet know how to do.
Contributing to the progress of Cambodia
Mr. Pol does not mention his American social network but declares himself always open to making new friends. Even though his social network seems made up of many Cambodian Americans and expatriates, he expresses his ambitions in inspiring local Cambodian students to new ways of thinking. His idea of 'education' is rather related to developing a critical attitude toward society and creativity in problem-solving, not necessarily tied to being Khmer or being American.
"I'm just looking at the signs of a critical mass and when they are assertive. The work here is the most educational and political it could be. But I don't know the way yet. I don't know how to change people's attitudes. The good thing in the US is that you get trained to think that challenges are great. That is the great thing about US culture. You are trained to take the risk."
In Pol's opinion, his background as a returnee does not necessarily equip him for all this transnational networking. He would rather not talk about his Cambodian American background in public and returns to the US occasionally for holidays only. His focus is on and in Cambodia.
"I did not grow up here, but I think I do have an understanding. I do introduce myself as Khmer… but that is Khmer pride. People generally look up to the Cambodian Americans because they have a lot of money. Particularly in the past. It was a very positive thing. I don't want that. They used to have the money in the past, but now it's the officials who have the money."
Things have changed for him after a number of years at the head of a controversial organization, as Pol says:
"Before, I would be outraged by injustice, and that made me take action. But now I am not outraged by injustice. I think Cambodia changed me more than I changed Cambodia. I am getting used to things. Desensitized by many of these things."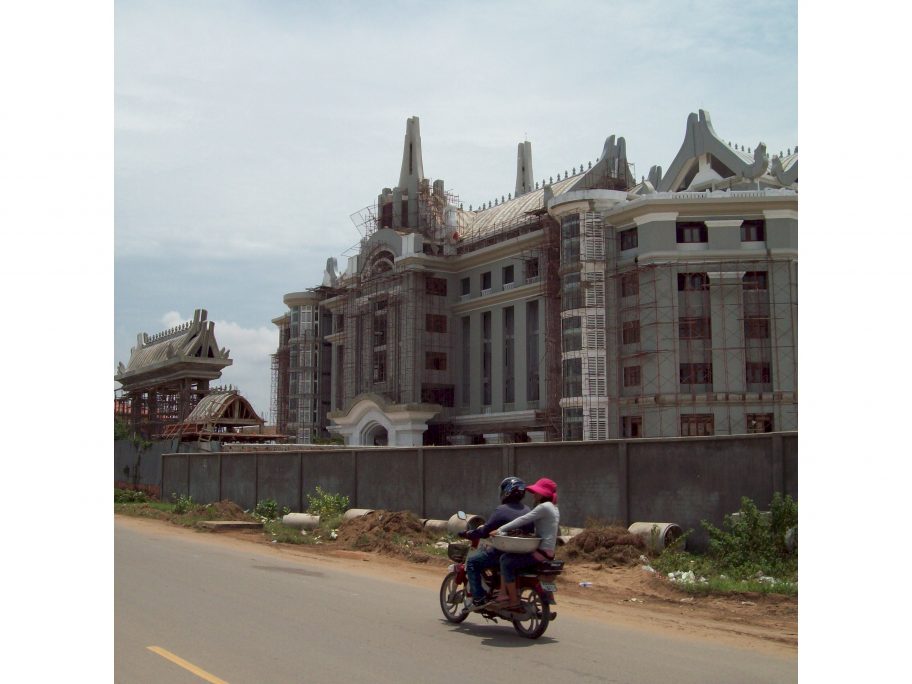 __
*Interviewee confidentiality has been maintained by the use of an alias.
For references, see list provided at the end of the first article in this series.